A lot of break-ins are crimes of opportunity, yet there are also planned burglaries and break-ins. Experienced burglars will spend time stalking a neighborhood, surveying your yard and your routine; you would be surprised at how much you can learn about a home and its inhabitants just by looking at it from across the street. 
If you ask any burglars what attracts them to a house, they'll tell you about the tell-tale signs that people tend to overlook– whether it's something trivial like letting mail collect on your front doorstep when out of town or forgetting to arm your alarm system. Here are some other usual home security mistakes you need to avoid:
1.Hiding The Spare Key Outside
This is tremendously common and easy even for a novice burglar to figure out. All it takes is an intruder with some awareness, and he can simply check all the common hiding spots – under the doormat, the mailbox, in the grill – get a hold of your key, and make their way in without issues. 
Look into fortifying your back and front door with a smart lock system, and linking it with your home security system. This will let you to unlock it remotely for friends or family, or a code- locked smart lock with PIN code and touchpad.
2.Installing Cheap Locks
A cheap lock and doorknob are just that: cheap. This is arguably the most crucial of all security mistakes affecting break-ins and burglaries every day. Remember when you are shopping around for security locks and door hardware that over 33% of home burglaries happen through the front door. 
There are a wide variety of door hardware in a wide variety of prices, and you should invest in some high-quality ironmongery, like a Mortise Lockset or Kwikset.
3.Forgetting To Arm The Home Security System When Leaving The House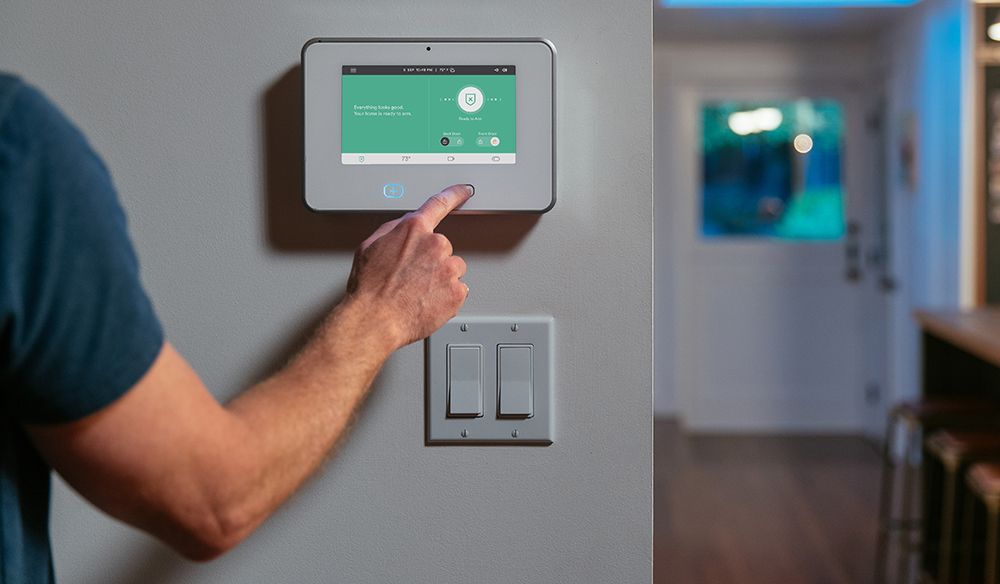 Forgetting to arm your alarm system happens a lot more often than it sounds and leaves an open avenue for intruders and burglars to find their way in without triggering the alarm or alerting the police.
If your house has the classic intruder alarm with a control panel, make sure to lock the door and activate the alarm each time you leave the house. 
Or even better, upgrade to a smart home security system that allows you activate your locks remotely from your phone or device, notifies you when you have forgotten, and lets you check in on your house throughout the day – no matter where you are.
4.Placing Your Cameras Or Motion Detector In The Wrong Places
Making sure your house is being properly watched over by motion sensors and security cameras takes an expert's opinion. Security cameras should be strategically placed at all the important parts of the home, including the front door, garage, and back door. 
However, they should also be placed at critical places on the exterior perimeter of your property, while motion detectors should be set up in proper places inside the home just in case a burglar does find their way in.